Brightsmith on the Water – Hilton Birmingham Metropole
Our team really dug deep into Birmingham's history, culture, and people when working on the Hilton Birmingham Metropole by looking beyond the stereotype and finding the true and authentic Birmingham, from the post-war industrial giant to the brutalist architecture, to the glitz and the glamour.
The name 'Brightsmith' reflects both Birmingham's industrial past as well as the glamour industry paved the way for. 'Smith' represents the heavy industrial side of the city, where our design is inspired by the factory floor aesthetic, while 'bright' draws attention to the glitter and sparkle of sophisticated details such as chandeliers, brass, and velvet.  Base materials inspired by production and trade marry perfectly with glamorous details and soft furnishings to build character and tell a rich, more authentic story. Where they might sit at odds with one another in a different setting, here these contrasting elements perfectly represent Birmingham's industry as well as iconic spaces such as the beautiful terracotta buildings, and the elegant Piccadilly and Great Western Arcades.
Strategy
/
Brand identity
/
Interior design
/
Print design
/
Signage + wayfinding
/
Architecture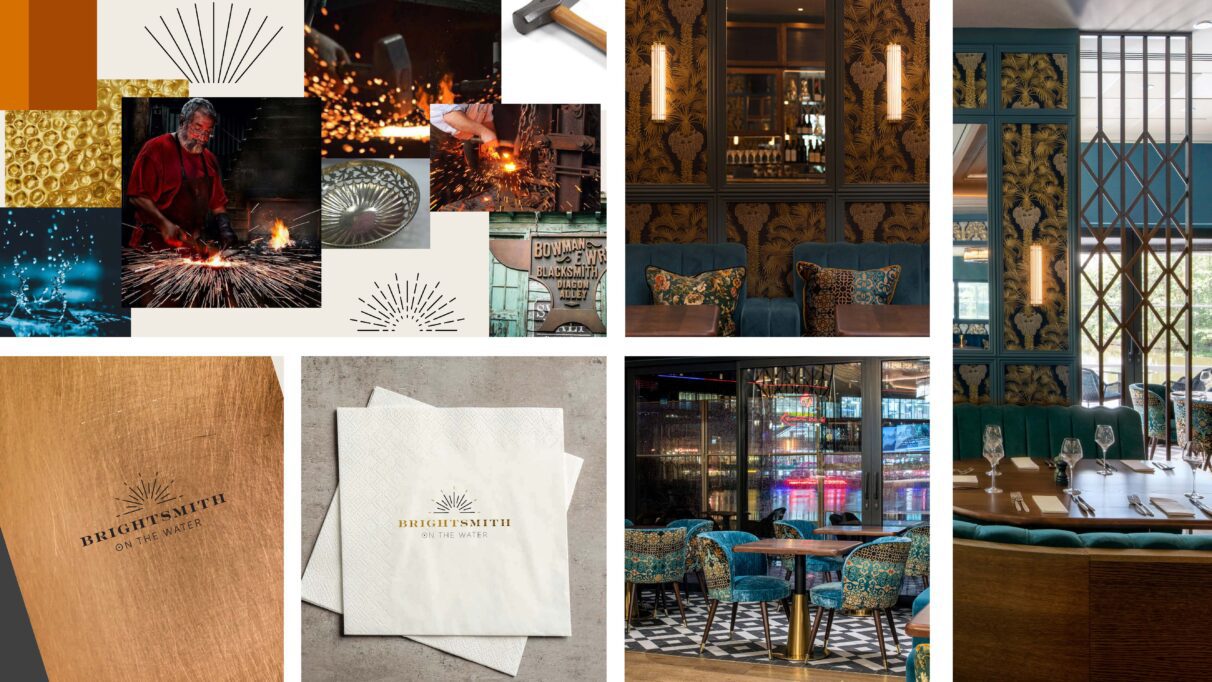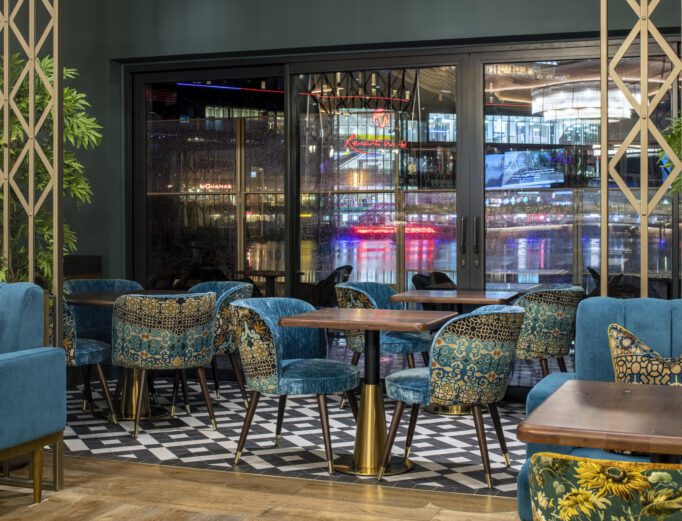 The Brightsmith narrative is woven through menus and other branded assets – with rough and tarnished materials employed alongside a bespoke brand monogram and an intricate logotype in homage to the city's hidden gem - its famous Jewellery Quarter.